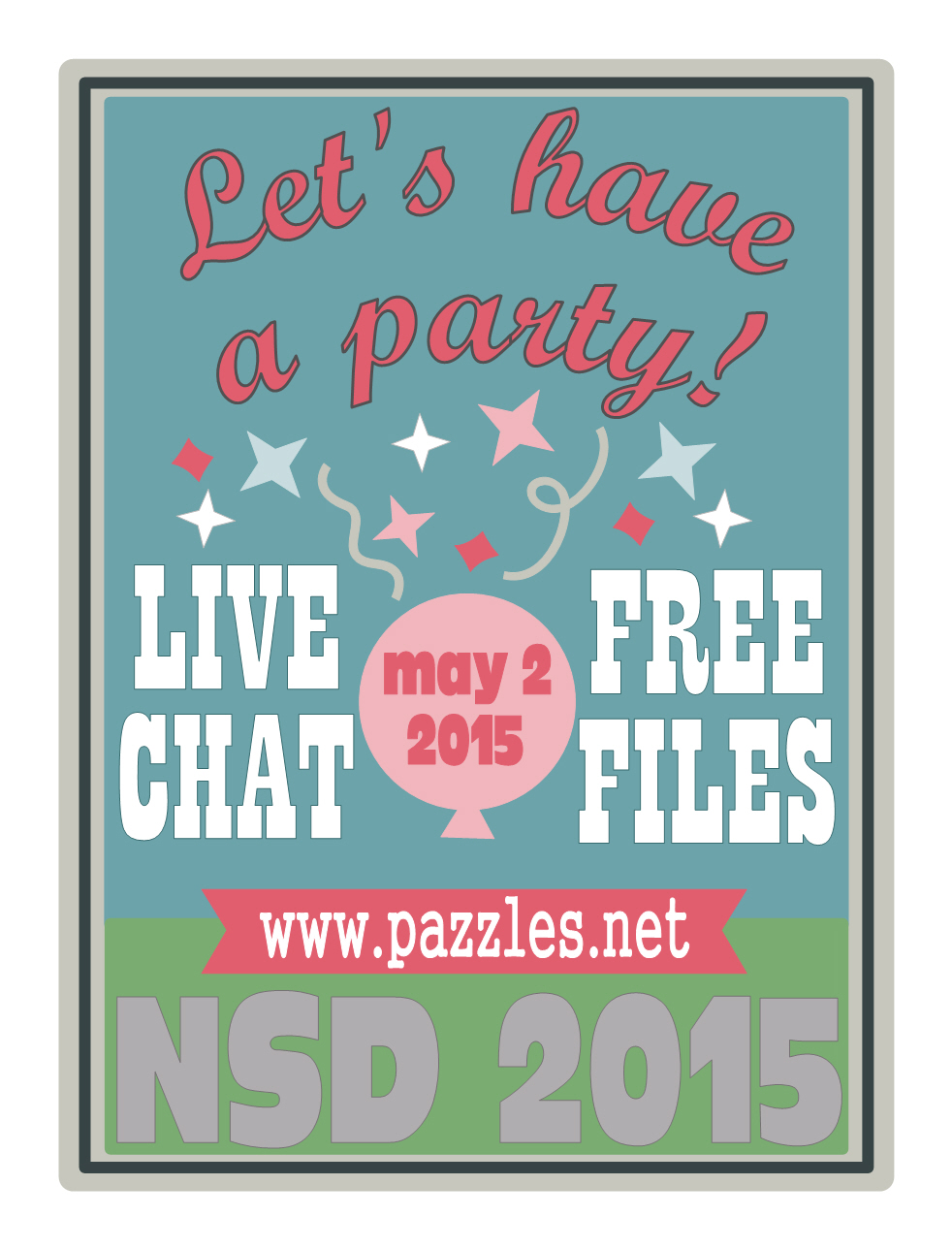 Join us Saturday May 2, 2015 for a day of fun in celebration of the best holiday ever, National Scrapbook Day! We'll be partying and creating all day, so plan now to spend a few hours with us.
Here is the schedule of events:
7am MDT Free Files
We'll share a collection of free files here on the Pazzles blog. Grab them in WPC, SVG and AI file types so you can use them in various software programs.
7am-9am MDT Online Chat
Join Klo and Michelle in the
member chat area
to get to know one another, chat about paper and cutting files, and play a few games for prizes. To find out what time this is in your area, use the
World Time Converter
. All times are posted in USA Mountain Daylight Time. You do not need to be a paid Craft Room Member, but you do need to have a
free forums account
to chat with us. ( Click Join Now and then choose free forum account.)
9am MDT Video Class
Join Klo for a video class. She'll share tips and tricks for using our
Cut and Paste Sketches
. The video will be posted here on the Pazzles blog.
10am-2pm MDT More Free Files and Sketches
Every hour on the hour we'll share a scrapbook sketch and the free files to cut that sketch out. The files will be free to everyone in WPC, SVG and AI file types. Use the sketches to create your own layouts and share them with us in the
Pazzles Gallery Albums
. You'll have a week to create and on Sunday May 10, 2015 (midnight MDT) we'll randomly pick two lucky participants to win a Pazzles prize.
We hope you'll join us and spend the day celebrating this special holiday to the fullest!